Our Awards
There are some of the awards WorldSIM has won...
WorldSIM are always working hard to improve our products, our service and our rates to make sure our customers have the best possible experience. Since we pioneered the international SIM card we have won many awards in recognition for our innovation. Some of the awards WorldSIM has won include:
eCommerce Awards 2013
Best Telecoms Provider
As one of 3 finalists the Ecommerce Awards we were up against Virgin Mobile and Tesco Mobile. WorldSIM left with the trophy for this prestigious award, naming us the as the Best Telecoms Provider for 2013.
UK Blog Awards
Best Organisational Travel Blog
Take a read of our Award winning travel blog – it's packed with unique destination ideas, travel app reviews and highlights some of the most innovative travel gadgets around.
Business Travel Show
Best Traveller Services
Our multi IMSI SIM also won the award for Best Traveller Services at Business Travel Show Innovation Awards in 2009 as it can save travellers up to 95% on their mobile calls.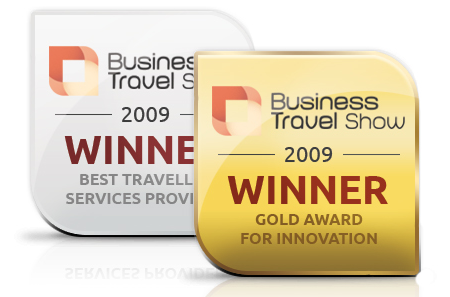 Mobile News Awards
Best UK MVNO
The Mobile News Awards is considered a benchmark in acknowledging success and innovation in the competitive UK mobile telecoms industry and is judged by a panel of 10 mobile industry experts. We were commended for Best UK MVNO in 2010.
Our Award Winning Travel SIM Card
The WorldSIM International SIM card
With awards for both best product and best innovation, the WorldSIM Global SIM card enables you to roam on your existing number while benefiting from free international roaming in over 95 countries.